Welcome to the Heartland Dragons House League Hockey Program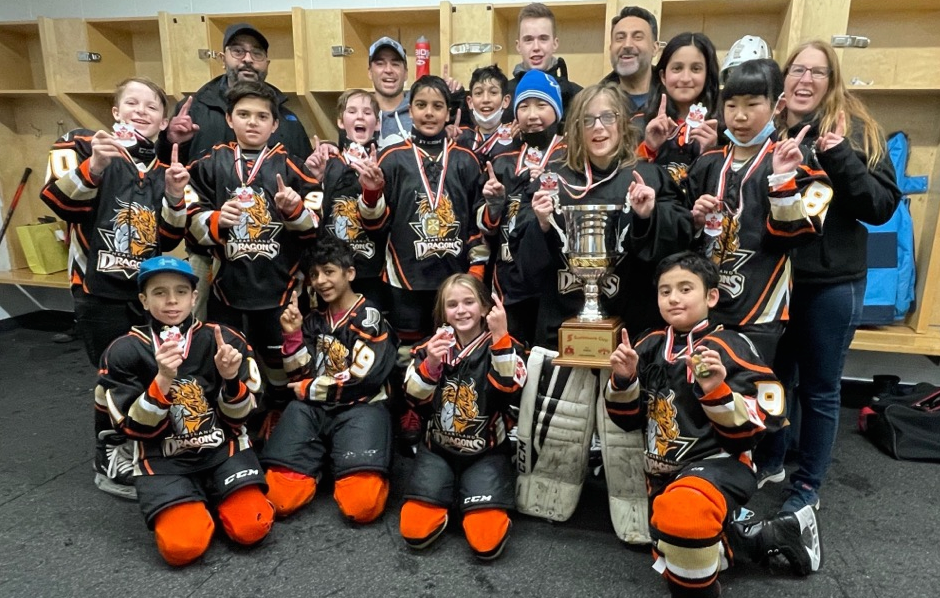 Our house league program is focused on Fitness, Fun, Friendship and Skills Development.
Players are grouped together by age and then by skill level.  This approach helps ensure competitive and balanced teams to play against similarly structured teams from the other MHL associations.   We can readily accommodate returning experienced players to brand new players who have never skated!
The Heartland "Jr. Dragons" Program offers an introduction to hockey for 4 – 6 year old boys and girls in a fun and supportive environment and our House League program continues with the skills development of our players 7 – 20 years of age.
Our program typically runs from mid-September through to the end of March, with one game and one practice per week.  Following an evaluation period (generally the first few weekends in September), teams are formed with the following 4 levels (in descending order):  Red, White, Blue and Green.
After evaluations, there is a seven week convening period where members from all MHL associations ensure the evaluation process has placed players at the correct skill level. During this period there may be movement between levels to ensure the season is fun and competitive.   All games are played within the City of Mississauga.  Note:  Body checking is prohibited regardless of age.