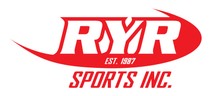 Hello Dragon Nation!
Heartland Dragons Hockey Apparel is NOW available for sale.  RYR Sports Inc. is the official Heartland Dragons Hockey Association apparel supplier for hats, t-shirts, track suits, jerseys, hockey bags and more!.  Order your HDHA apparel from RYR's Online Portal by clicking here.
Note:  The Heartland Dragons Hockey Association provides each team with club mandated equipment including game sweaters, practice jerseys and socks.  The use of HDHA logos, crests, etc., may only be used with prior written approval of the Executive Officers of the HDHA. Only authorized logos and crests are to be used on HDHA apparel. No team may use HDHA logos or crests in any way without board approval. All logos and crests are property of the HDHA.