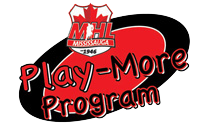 Play-More (link http://mhlplaymore.com/)
The Mississauga Hockey League and its six member Associations, in conjunction with our corporate partners, are proud to offer the MHL Play-More Program, a program that assists players unable to participate in hockey due to severe financial constraints.
Assistance from the Play-More program provides any eligible resident hockey player with the opportunity to play hockey at all competition levels.
For further details, and to apply to or donate to the MHL Play-More Program, please visit the Play-More website.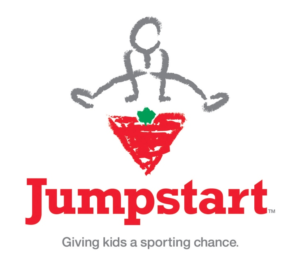 Jumpstart (link https://jumpstart.canadiantire.ca/)
The Canadian Tire Jumpstart child grant helps families remove financial barriers to sport by funding more than 70 activities related to physical activity of up to $300 per activity. Children must fall between the ages of 4 – 18 years old.

KidSport (link https://kidsportcanada.ca/ontario/toronto/apply-for-a-grant/)
KidSport program provides grants to kids from families facing financial barriers so they can participate in registered sport programs and experience the lifelong benefits of a season of sport. KidSport Toronto provides grants of up to $250 per eligible child, per year (January 1st – December 31st) towards sport registration fees.
Do you need equipment in order to play? Let us know, and we can make a referral to a partner agency. KidSport grants are intended to be used for sport registration fees; travel and competitions are not eligible for funding.

Hockey Canada Foundation Assist Fund  (link https://assistfund.hockeycanadafoundation.ca/en/index.html)
The Hockey Canada Foundation Assist Fund is a $1 million fund that has been created to provide help to Canadians experiencing financial challenges as a result of COVID-19. The Assist Fund will provide up to $500 per player in registration fee subsidies to approved applicants who are registered with a Hockey Canada-sanctioned association, helping young Canadians get back on the ice in their communities.

ActiveAssist  (link https://www.mississauga.ca/recreation-and-sports/sports-and-activities/assistance-programs/active-assist/)
The City's fee assistance program ActiveAssist gives residents in low-income households and newcomers with refugee status access to recreation and culture programs.  Each eligible family member listed on the application will receive a non-refundable credit of $275 that's valid for one year. Applicants must reapply and provide supporting documents on an annual basis.
Their Opportunity (link https://www.theiropportunity.com/)
Their Opportunity offers subsidies to eliminate financial barriers and enrol children and youth in local sports and recreation programs. Their Opportunity offers a unique Giveback Program where children receiving funding are required to 'pay it forward' within their community.