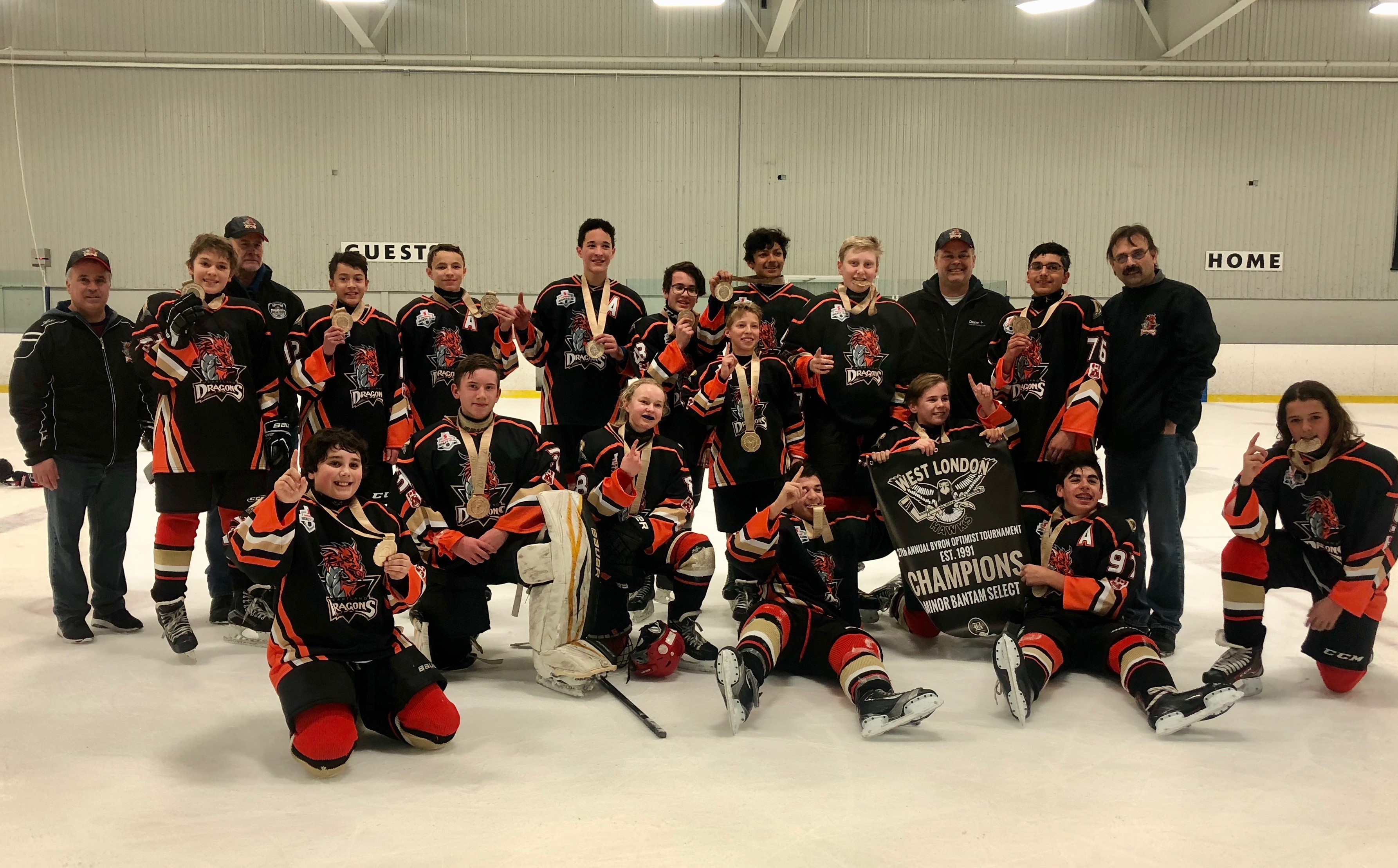 Heartland Dragons Minor Bantam Red Team 82; London Jan. 19th to Jan. 21st 2018.
West London Byron Optimist Competitive Tournament CHAMPS!
After finishing the round robin with a record of 3 wins and 1 loss, the Dragons won their semifinal game against the Erindale Spitfires on their way to a spirited 4-2 final game victory over Chedoke Express to capture the GOLD Medal. Congratulations to the players, coaches, and parents!