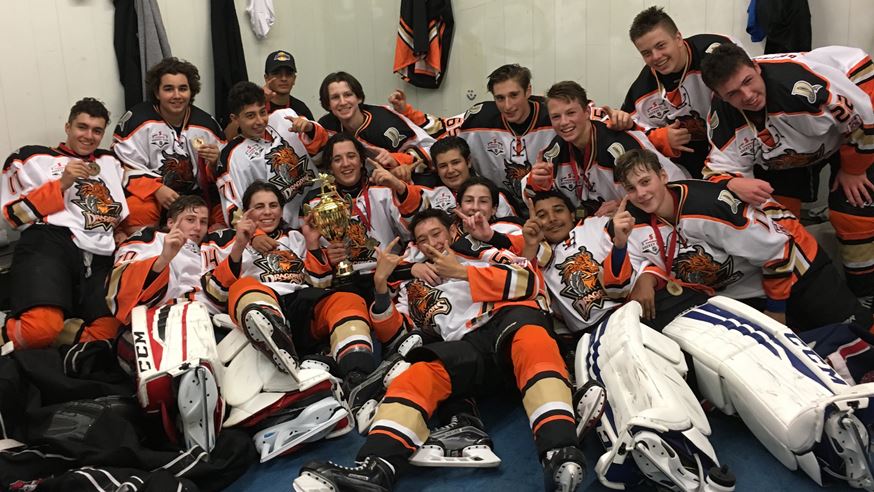 Midget Jr 'A' won the Hillcrest Tournament this weekend with a 4-1 final against Lorne Park.
The boys dropped the first game of the tourney 1-0, but after that they won 5 straight games,  outscoring their competitors 21-3 on the way to winning the tournament.
Congrats to the kids, coaches, staff and supporting parents!