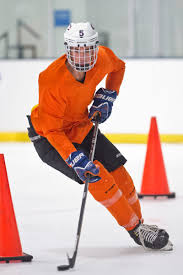 Looking to improve your hockey skating and skills? The Heartland Dragons Hockey organization will be running two one hour player skills development and skating sessions on Monday nights at the Mississauga Valleys Community Centre Arena. These sessions are reserved for Heartland Dragons
The sessions will be conducted by an ex-professional hockey player, the location is Mississauga Valley's Arena (Mississauga Community Centre).
The 6:45 pm session is for Minor Novice to Atom.
The 7:45 pm session is for Minor Peewee to Bantam.
These sessions fill up quickly as space is limited, so you need to complete the Powerskating section during registration with payment OR submit the Powerskating form and send to Dan Tanaka dan.tanaka@sympatico.ca and contact Lisa Day info@heartlanddragons.com
for payment instructions. This must be completed prior to the first session.
Cost is $175 for the FALL program of ten sessions starting October 7th and ending December 16th. Full payment is due online or at the first session. Please make cheques payable to "Heartland Dragons Hockey Association".  A Winter session program will be offered will begin January 2020.
Please note:               THIS IS NOT A LEARN TO SKATE PROGRAM, full equipment is required.
House League players have priority ("A" / GOLD players will be on a "if space allows basis").  The program is set up for individual entries only.  Team entries are not permitted.  Thank you!