Heartland Dragons Hockey Association will be running a Power Skating Summer Program from August 7th to 29th.
This is a fantastic opportunity to participate in a program run by a special instructor, Kyla Scoville. Kyla runs the city Skating Program and has also worked with AA and AAA clubs in both skating and skills development. With 25 years of on-ice experience for figure skating, power skating, and skills development her summer program will be a great way to prepare for the up coming season.
The cost is $100 per person for 8 sessions as scheduled below on Wednesday and Thursday nights. This currently open to 4, 5, 6 and 7 year old children (some experience necessary).
Aug 7 – Wed – 6-7 pm  Iceland Rink 2
Aug 8 – Thur – 6-7 pm  Iceland Rink 2
Aug 14 Wed – 6-7pm  Iceland Rink 2
Aug 15 -Thur- 6-7pm Iceland Rink 2
Aug 21 -Wed – 6-7pm Iceland Rink 2
Aug 22 -Thur – 6-7pm Iceland Rink 2
Aug 28 – Wed- 6-7pm Tomken Rink 1
Aug 29 – Thur- 5:30-6:30pm Paramount Rink 4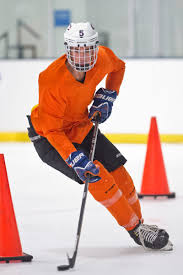 Please register by calling the Heartland Dragons or emailing your contact info to info@heartlanddragons.com and email transfer your payments to info@heartlanddragons.com